ABOUT VIVEK
I am a Author.Founder of Hootsgo.a Technology Consultant.a Speaker.
Vivek Ratna is a noted expert in Technology Strategy and Product Development to help grow businesses around the world. For over 30 years, he has led or advised a wide range of global leaders and local startups to help their operations, technology, and internal and external educational efforts.
Vivek's expertise and application includes disruptive technologies such as big data and analytics, cloud computing, IT security, BYOD and mobile device strategy, and agile application development. Vivek is also a highly rated speaker at technology, developer, and executive summits and conferences.
SERVICES
EMERGING TECHNOLOGIES
Provides strategy and implemen-tation of vital IT needs such as big data and analytics, cloud computing, mobile and bring-your-own-device issues, and the consumerization of IT.
OPEN SOURCE TECHNOLOGIES
Develops cost effective solutions with open source technologies such as PHP, Linux, MySQL, Drupal, and WordPress, and works with a global network of top developer talent.
E-LEARNING
Designs and provides enterprise-scale e-learning solutions that enhance the entire learning process using collaborative open source technologies and methodologies honed by years of proven results.
EDUCATION REFORM
Collaboration amongst children is a growing, massive wave of making education more effective, relevant, and timely for skills beyond the classroom. Vivek is founder and CEO of Hootsgo, a not-for-profit, 501(c)(3) organization launching in 2015 that will provide learning communities for children around the world.
PUBLICATIONS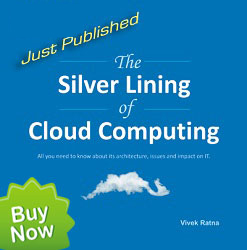 Cloud Computing has become a minefield of confusing terms, definitions, acronyms and complexities. The Silver Lining of Cloud Computing, authored by Vivek Ratna, demystifying the confusion and helps readers on all levels understand the true value of it and help make more informed decisions.
Written in a jargon-free tone, this simple guide clarifies the description of Cloud Computing. Cloud Computing is more a paradigm shift of existing technologies than a new technology, concept, or creation. The book explores security risks, latency, reliability, privacy, regulatory compliance and governance, along with the benefits and value of Cloud Computing.
Stewart Hair of EDS and HP (IT Services Leadership): "Great for the executive who just wants to know what all the buzz is about and be armed to ask the right questions."
TESTIMONIALS

Hans Konstapel
Director & Owner, Constable Research BV (The Netherlands)
Vivek is one the best IT-architects and IT-managers I have ever met. Besides that he is a wonderful person full of humor.

Michael Robinson
SVP Marketing and Sales
Vivek is one of the smartest and most dedicated professionals I've ever known. Working with him at Intellinex/Ernst &Young, I experienced his depth of technical knowledge, passion for excellent work, and dedication to a strong customer experience. He's a tremendous individual and leader.
Arun Singhal
PMP (former Prof. IIM – Indore)
Dr. Vivek Ratna presented a powerful seminar on Risk & Change management to senior executives of Larsen & Toubro (India's largest Engineering/Construction Company) in Mumbai. Vivek's deep understanding of the subject matter and persuasive delivery style makes him a great speaker.

Mark Bockeloh
Partner, Ernst & Young LLP
Vivek is very intelligent and applies this asset appropriately with the executives he engages and in the roles he is asked to play. Vivek has shown his business skills and versatility in each of his roles. Associated with Ernst & Young he has successfully managed as an Account Executive, Service Line Co-Leader, head of software/services customer support, program office manager, project leader and managed ASP outsourcing contracts. He has adapted his management style appropriately and effectively to play the roles slated for him on each occasion. Vivek knows who the customer is, his focus is always to understand the customer's needs, manage to a budget delivering what is needed, in the end over deliver and make money. It has been a pleasure working with Vivek during my career and I look forward to another opportunity if it should arise." November 19, 2007

Florent du Peyroux
HR & Learning Project Executive at IBM Global Services (Paris, France)
When setting up the European subsidiary of Ernst & Young/Intellinex, it was a great pleasure to work with Vivek. He demonstrated strong expertise when supporting me in commercial/delivery challenges on the French market.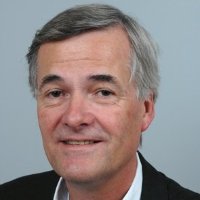 Folkert Castelein
CEO, Global Learning Institute and board member of the Rwanda Chamber Foundation (The Netherlands)
Vivek spoke at the inaugural Cordys event in The Netherlands as an expert on using Technology to deploy eLearning. The guests left satisfied…beyond delighted with the information they received. Vivek is a very engaging and funny presenter who offered real-world tips on the effective deployment of eLearning." Additionally, over the past ten years I have worked with Vivek on several projects and have found him to be very dedicated to the job, a real senior professional with huge technology, eLearning and business experience.